This Blueprint shows you how to grow an education business
We aren't here to sell the dream.
We're here to help you unlock greatness in others.
To help you do it in a way that makes it easier to manage and frees you up to spend more time creating new, helpful content. And helping more people.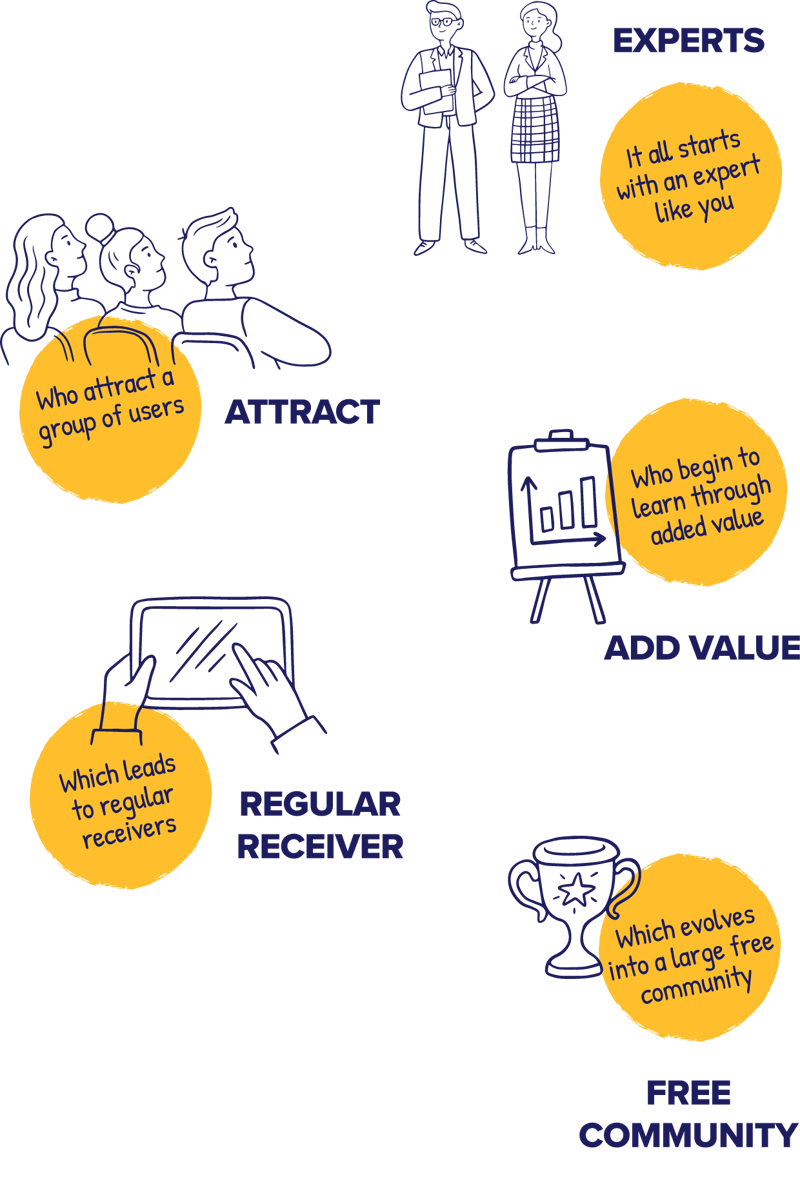 And here's how it works
If you're prepared to invest a smart amount of time and energy and follow our Blueprint; our training, templates and guides will give you a scalable educational business.

Here are the steps the Blueprint will take you through:
1
Use the gameplan templates
Find out your true "Why, who and how" about your education business
2
Build and engage your audience
With swipe-and-deploy tactics for marketing, ideas for engaging content and best practices for managing your community
3
Turn the audience into a community
Learn how to turn your audience into community members.
4
Then customers into customers
Find out how to upsell community members into paying customers who drive repeatable, reliable, and scalable education business growth
This Blueprint is not for you if…
You're just looking to 'quickly make money online'
You're not passionate about your expert topic or industry
You don't have the time to put into using it
But it's perfect
for you if…
You're stuck working more hours for more money
Unsure on what the perfect plan is for attracting more learners
Constantly feel busy, stretched and overworked with no free time
FAQs about the EBB
Trainers, coaches, teachers, mentors and educators who want to help people learn and build a thriving business out of doing so.
Organize your business for scalable growth so you can impact more people's lives while also getting a better work-life balance for yourself. You'll be given the tools to generate a sustainable and organically growing community of learners.
Luke Summerfield, Mark Byrne and Rikki Lear, the creators of Keyy. They have over 40 years' experience in growing businesses and have a true passion for learning.
Because you're either an expert in what you teach and want to focus on that instead of learning how to grow a business. Or you're short on time and want a bunch of templates and tools so you can maximize your time spent educating. Or both. Probably both. It helps with both.
Register today to change your tomorrow